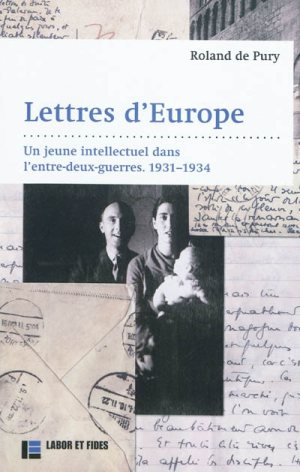 Lettres de Rolland de Pury
13 March 2016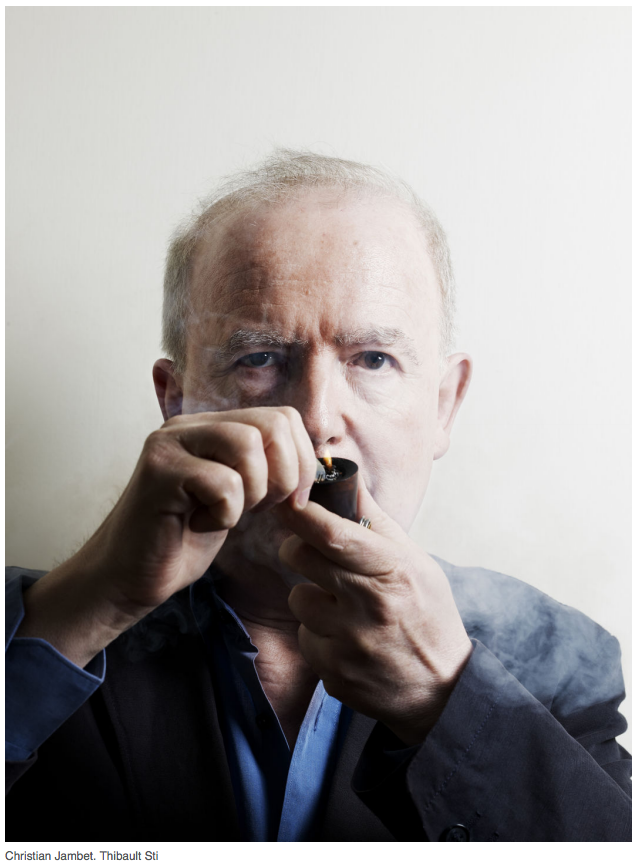 Christian Jambet, l'esprit rebelle
26 May 2016
Mélanges offerts à Henry Corbin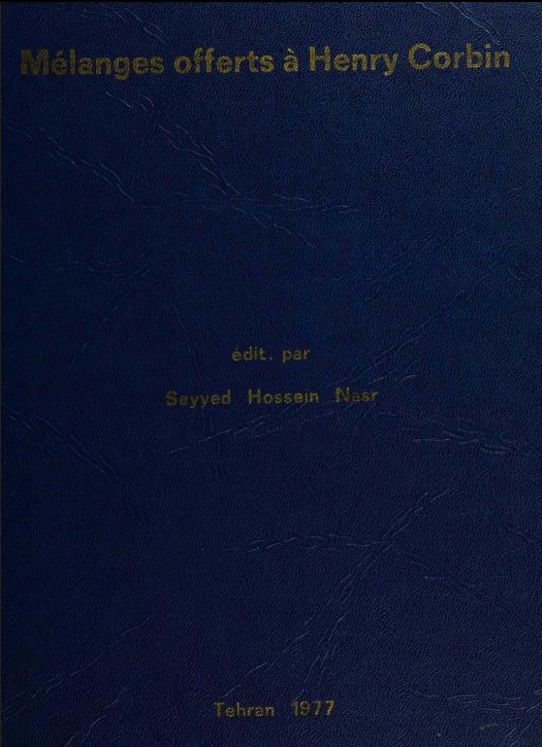 Volume hommage à Henry Corbin
Nasr, Seyyed Hossein, Institute of Islamic Studies, McGill University, Tehran Branch, Tehran, 1977, XXXII + (fa, ar) 199 + (fr, en) 702 pages 978-1-77096-218-7
Nous sommes heureux de rendre disponible le PDF des Mélanges offerts à Henry Corbin, volume très difficile à trouver. Merci à l'Université McGill.
Table des matières
Préface. S.H. Nasr.
Premiere Partie: Etudes Biographiques
S.H. Nasr. Henry Corbin, "l'exil occidentale" : une vie et une oeuvre en quête de l'Orient des Lumières.
D. Shayegan. L'homme a la lampe magique.
Deuxième Partie: Religion et philosophie comparée
G. Durand. Science de l'homme et islam spirituel.
M. Eliade. Mythes cosmogoniques indiens.
T. Izutsu. The Concept of Perpetual Creation in Islamic Mysticism and Zen Buddhism.
G. Valin. Éléments pour une théorie de la philosophie comparée.
Troisième Partie: La philosophie et théologie islamiques
P. Antes. The First Asharites Conception of Evil and the Devil.
M. Arkoun. Pour une remembrement de la conscience islamique,
Quatrième Partie: le Soufisme et le Shi'ism
R Arnaldez. Le moi divin dans la pensée d'Ibn 'Arabi.
J. P. Ducasse. Un poème Khalwati sur les Noms de Dieu
M.S. Khan. The Early History of Zaydi Shi'ism in Daylaman and Ghan.
H. Landolt. Deux opuscules de Semnani sur le moi théophanique.
F. Meier. Ein briefwechsel zwischen Saraf un-Din-i Balhi und Magd ud-din-i Bagdadi.
A.S. Melikian-Chirvani. Les thèmes ésotériques et les thèmes mystiques dans l'art du bronze iranien.
P. Nwyia. Un cas d'exégèse soufie : l'Histoire de Joseph.
A. Schimmel. Zur Verwendung des Halladj-Motivs in der indo-persischen Poesie.
Cinquième Partie: Philosophie, théologie et mystique en Occident
E. Benz. Uber die Leiblichkeit des Geistigen zyr Theologie der Leiblicheit bei Jacob Boehme.
F. Brunner. Signification de Kierkegaard.
D. de Rougemont. "Hérétiques de toutes les religions, unissez-vous!"
M. de Dieguez. Intelligence humaine et critique de causalité.
A. Faivre. Le Ternaire alchimique et l'Axe Feu Central dans la tradition martinesiste
P. Gallais. La "maison" du Roi-Pecheur.
H.D. Lewis. Theology and Ideology.
G. Scholem. A Note on a Kabbalistic Treatise on Contemplation.
Sixième Partie: L'influence de la pensée islamique en Occident
J. Ferrari. La pensée musulmane et l'Orient dans l'oeuvre de Hamann.
J. Jolivet. Intellect et Intelligence: Note sur la tradition arabo-latine des 12e et 13e siècles.
Septieme Partie: Articles en Persan